TRAINING IN APP MARKETING
Training your team is crucial if what you want is for your business to grow harmoniously.
I use language that is very easy to understand so that you can assimilate key concepts and start to implement changes in your business.
I put myself into the shoes of your business and your customers, creating a unique and specific training for your business.
Applying the content is my goal, that is why the training stops when you are able to apply everything you have learned.
Practice and losing your fear of the more technical language will achieve that your team will understand, apply and be able to be more productive.
If you believe that your company deserves to grow globally and you consider your business to be a great team, contact me and use training as a tool.
Among the training sessions in App Marketing and mobile strategy I can teach you about:
Mobile strategies to succeed with digital transformation
Omnichannel strategies
Developing the mobile business plan applied to your company.
ASO (App Store Optimization)
App Indexing
Mobile Growth (Growth Hacking)
User Acquisition
User Retention
Metrics and analytical tools
Mobile strategies 360
I am an expert in Mobile Marketing and digital strategy.
I share my experience at recognized Business Schools and Universities. I believe that teaching our future entrepreneurs is the key to bring knowledge into a sector that is advancing so quickly.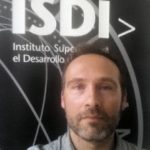 DIONIS GUZMAN
Barcelona Office Director at ISDI
Vanessa's experience in some mobile fields was highly appreciated by our students in all those programs she's been working with us. Her great communication skills and the ability to share her passion for mobile with the audience are definitively 2 key skills which make Vanessa a TOP partner for mobile education.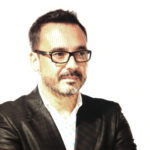 EDUARDO CARRILLO
Director General at CEBADO,S.A.
Vanessa ha sido nuestra guía para adentrarnos en el mundo digital. Nos ha ayudado a entender cómo nuestros clientes utilizan y consumen tanto RR.SS. como apps y esa extensión de nuestro cuerpo llamada movil.