The partner you have always wanted to have. Or perhaps that Jiminy Cricket that sits on your shoulder and shows you the right way.
I am aware of the loneliness we entrepreneurs face. For this reason I created a mentor program with which I will guide you step by step, helping you to consolidate your dream business into a real business, with a tailor-made strategy and reachable goals.
And that is why, in my mentoring sessions you are going to work hard but be very accompanied, so that once the process is finished you will be able to fly and grow by yourself.
Have you already decided to start the journey of entrepreneurship while accompanied? Write to me and discover how we can work together.
Are you looking for a mentor?
Startup accelerator
I am a mentor of entrepreneurs and startups. My entrepreneurial character and my experience make me enjoy participating in various projects.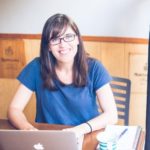 MARIA BERRUEZO
COO & co-fundadora en LactApp
Vanessa is the ideal mentor to have in the first phase of your startup. His experience and entrepreneurial spirit, gives him a point of view consistent with the status of the project. Close, facilitating and generating opportunities, Vanessa is key to establishing objectives, defining KPIs well, focusing actions on results and evaluation.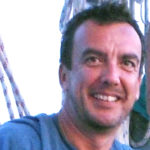 EDUARDO DE LA OZ
myWorkUp - CEO Founder
Vanessa has been our mentor for more than 5 months and I can confirm that she is a very committed professional with great experience in her specialty. It works comfortably with her. Vanessa is a person with very clear and concise ideas. From my point of view, it has contributed a lot of know-how to the project, facilitating all the mobile strategy.