I am aware of the loneliness we entrepreneurs face. For this reason I created a mentor program with which I will guide you step by step, helping you to consolidate your dream business into a real business, with a tailor-made strategy and reachable goals.
And that is why, in my mentoring sessions you are going to work hard but be very accompanied, so that once the process is finished you will be able to fly and grow by yourself.
Have you already decided to start the journey of entrepreneurship while accompanied? Write to me and discover how we can work together.
Startup accelerator
"I am a mentor for entrepreneurs and startups. My entrepreneurial spirit and my experience allow me to enjoy participating in various projects."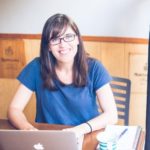 MARIA BERRUEZO
COO & co-fundadora en LactApp
Vanessa es la mentora ideal para tener en la primera fase de tu startup. Su experiencia y espíritu emprendedor, le aporta un punto de vista coherente con el el estado del proyecto. Cercana, facilitadora y generadora de oportunidades, Vanessa es clave para establecer objetivos, definir bien las KPI, enfocar las acciones a resultados y evaluación.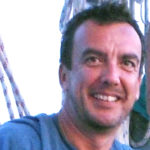 EDUARDO DE LA OZ
myWorkUp - CEO Founder
Vanessa ha sido nuestra mentora durante más de 5 meses y puedo confirmar que es una profesional muy comprometida y con gran experiencia en su especialidad. Se trabaja de forma cómoda con ella. Vanessa es una persona con las ideas muy claras y concisas. Desde mi punto de vista, ha aportado mucho know-how al proyecto, facilitando toda la estrategia mobile.